Index
Next
FRAGMENTS OF A FAITH FORGOTTEN
by George Robert Stow Mead
SOME SHORT SKETCHES AMONG THE GNOSTICS, MAINLY OF THE FIRST TWO CENTURIES : A CONTRIBUTION TO THE STUDY OF CHRISTIAN ORIGINS BASED ON THE MOST RECENTLY RECOVERED MATERIALS.
Theosophical Publishing Society: London
First Edition 1900, Reprinted 1906
(This electronic edition reproduces the 1906 printing)
NOTICE OF ATTRIBUTION
Scanned, proofed and formatted by John Bruno Hare, June 2006. This text is in the public domain in the United States because it was published prior to January 1st, 1923. This text is now in the public domain in the EU and UK because GRS Mead died in 1933. These files may be used for any non-commercial purpose, provided this notice of attribution is left intact in all copies.
This online edition has been reformatted, edited and corrected for inclusion in the Gnostic Society Library
( www.gnosis.org).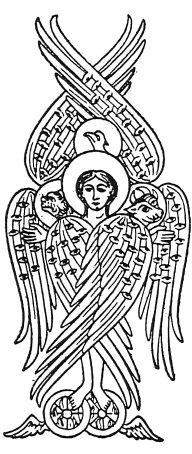 So understand the Light, He answered, and make friends with it.
-- HERMES THE THRICE-GREATEST.
---
Next: Synopsis of Contents